St Clare's win Shell's Bright Ideas Challenge for Wales!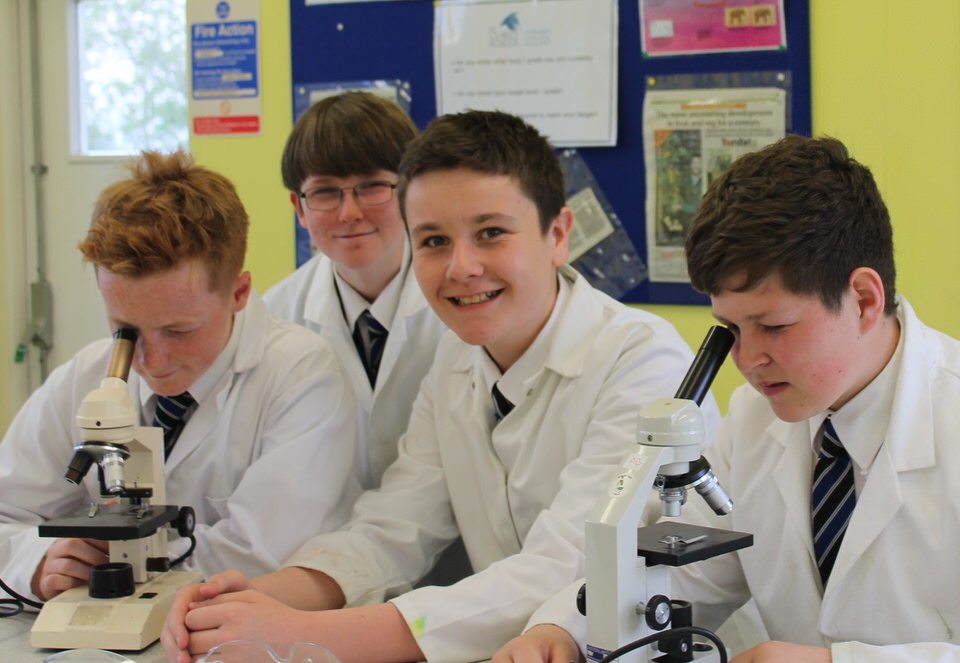 We're excited to announce that St Clare's are national winners of Shell's "Bright Ideas Challenge" for the second year running.  We have also won third place across the UK.
Our winning team 'Chipachapachino' comprises four Year 9 boys: Theo Quantick (Team Captain), Ben Jones, Dylan Walker and Dan Wigglesworth.
As well as winning £3,000 to super-size STEM learning, our winning students have won a tablet computer each and a fully funded trip to London!
The boys will be flying up to London next week with Physics teachers, Michael Gatt and Grant Jones.  They will attend Make the Future Live, Shell's festival of ideas and innovation taking place at London's Queen Elizabeth Olympic Park.  As well as catching up with all the exciting hands-on activities, science shows and Shell Eco-marathon, as winners they will also get access to a range of exclusive VIP experiences.
Team Captain, Theo Quantick, said, "The Bright Ideas Challenge really got us thinking about the future we'll be living in.  It's inspiring to see how the things we've learnt about in Science can change the world.  The whole school is excited about the money we've won and the difference it will make to our Science lessons".
The boys also took part in a telephone interview where they were asked to talk about their bright idea and their experiences of taking part in the competition.
Congratulations, boys!  We are really proud of you all!
Published on: 19th May 2017