St Clare's Summer Art Show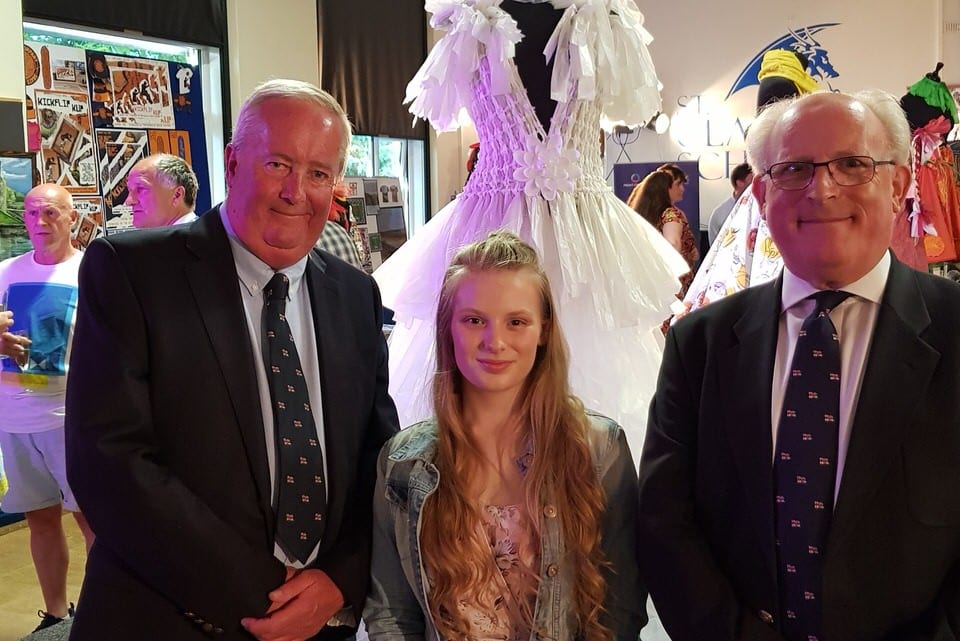 The art and design department would like to say a huge thank you to pupils, parents and friends of St. Clare's for attending our Summer Art Show. We are very proud of our talented artists and designers and delighted so many people attended the exhibition. Pupils worked in various media, including textiles, printmaking, digital design and film making, showing the diversity of talent that we have here at St. Clare's.
The recycled wedding dress made from plastics, which featured in the exhibition, designed by Chloe Atkinson, will be on display at the 'The Grand Pavilion' in Porthcawl for the Gala Dinner. You will be able to see this from the first week of September 2019, this is in conjunction with 'The Porthcawl Fashion and Food Festival Show'.
We would like to wish you a well-earned relaxing summer break and we look forward to welcoming you back in September for another exciting year! Follow us on Instagram @stclaresart to view more work from the show and our see our film made by Ms Trenoweth. Currently the art block is having a major refurbishment, look out for updates on Instagram throughout the summer!
Mrs Willliams, Mrs Trenoweth and Ms Williams
Published on: 1st August 2019