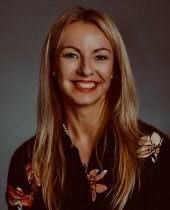 As parents, I'm sure you will agree that no two children are the same.  Therefore our approach is to teach each and every child in the most effective way for them; we call this individualised learning.  At the heart of this approach is our ability to understand precisely where each student is on his or her learning journey. Through regular assessment and tracking we gain an understanding of their abilities in each subject and use this to plan their learning and set the right amount of academic challenge, targeting areas of the curriculum which need more focus and differentiating in areas where your child excels. It is this tailored approach which allows the majority of our students to achieve results above and beyond their forecast grades for both GCSE and A Levels.
I am passionate about the value of all through education. I remain convinced of the positive impact it can have on pupils in terms of shared resources and expertise, opportunities for cross phase teaching, differentiation and challenge not to mention the impact of a pupil spending 16 years at one school without the heartache and stress of transfers in Year 7 and 12 in particular. There are also considerable pastoral benefits in terms of mentoring, shadowing and buddying that can have such an impact on behaviour and most importantly happiness. As we all know a happy child is invariably a motivated child is an achieving child.
I would very much like to extend an invitation for you and your family to come and have a look around our School and see what an education at St Clare's School could offer your son or daughter. For more information, or to book a visit, please contact our Admissions Registrar, Holly Fowlkes, on (01656) 789966.
Helen Hier
Headteacher