Best School in Wales
At St Clare's School we are very proud of our strong record of results at GCSE and A-Level. At St Clare's we place great importance on our pupils' Value Added performance. Historically every St Clare's pupil attains on average a grade higher per subject by the end of A-Level compared to the national average for a child of their ability.
Our Sixth Form cohort received their  A-Level grades in August 2021 with Year 13 students achieving 61.4% of all grades at A*/A and 86.4% at A*/B, with 100% of students securing their first choice at the most competitive universities, including many in the Russell Group.
St Clare's is in the top 5% of top-performing A-Level schools in the UK for ALPS (A-Level Performance System) since 2018.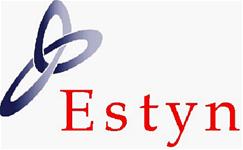 Estyn Inspection Report 2015
Pupils' performance in GCSE examinations is consistently high when compared with the national average.

ST CLARE'S A-LEVEL RESULTS 2021
First-Choice Universities
Top 5% of Top-Performing Schools in UK since 2018

ST CLARE'S GCSE RESULTS 2021
Watch our video
St Clare's is situated in magnificent grounds close to the glorious Heritage Coast