Best School in Wales
At St Clare's School we are very proud of our strong record of results at GCSE and A-Level. We place great importance on our pupils' Value Added performance. On average, every St Clare's pupil attains 0.9 of a grade higher per subject by the end of A-Level compared to the national average for a child of their ability. Our vision is to exceed this to one grade Value Added. Read How St Clare's proves it really can help you make the grade.
Our sixth form cohort received their  A-Level grades in mid-August with 78% at A*-B and 100% pass rate for 6 consecutive years, a testament to their sustained hard work and focus, and to the skill with which the school and each of their teachers have set about the structure and ethos of the sixth form.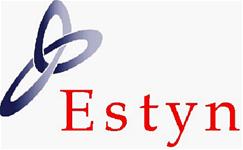 Estyn Inspection Report 2015
Pupils' performance in GCSE examinations is consistently high when compared with the national average.
St. Clare's A-Level Results 2018
78% A*/B
Sixth Form students from St. Clare's School are celebrating another year of excellent A-Level results that trump the national picture.
A superb 78.4% of grades achieved were A*/B compared to 52% nationally while 16% were A* – almost double the national average.
The 2018 A-Level grades build on the excellent results seen in previous years and continue the theme with a 100% pass rate for six consecutive years. This year, 40.5% of grades were at A*-A, 78.4% at A*-B and 92% at A*-C, compared to the national average of 26.3%, 52% and 76.3% respectively.
St Clare's GCSE Results 2018
St. Clare's celebrated excellent GCSE results again, having significantly outperformed their peers nationally.
A staggering 95.6% of grades achieved were 4+ (A*-C) while 51.3% of grades awarded were 7+ (A*/A), compared to 61.6% and 18.5% respectively across Wales. Almost a third of all grades at St Clare's were 8 or 9, the latter being the equivalent of an A** to show exceptional performance.
St Clare's delivers the English curriculum for GCSE examinations and not the Welsh which means that its students sat the new reformed GCSEs this summer in all subjects apart from Psychology, Business and Further Maths.
St Clare's excellent GCSE results follow last week's outstanding A-Level results where students achieved 78% at A*/B. Delighted parents were this morning shown around the newly refurbished Sixth Form Centre and students are looking forward to visiting Barcelona in October.
The English curriculum for GCSEs offers the possibility of a grade 9 (equal to A**).  Although University might seem a long way off when deciding on GCSEs, choices at this stage can directly impact on options when it comes to A-Levels and, in turn when applying to University.