World Teachers' Day 2017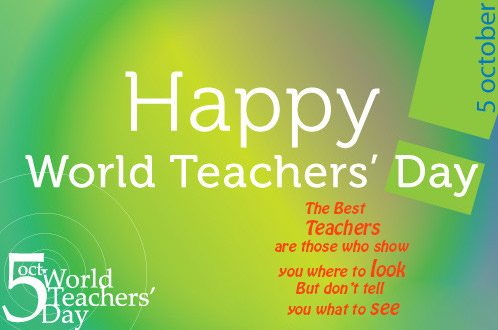 Celebrating the fantastic teachers we have at St Clare's School
Today is World Teachers' Day!
World Teachers' Day is an annual day commemorating teachers and the contribution they make in all parts of the world.  It's a great opportunity for us all to celebrate and applaud the fantastic teachers we are so lucky to have at St Clare's School, an independent school for children aged 3 – 18 years near Porthcawl.
Cognita Schools are marking the occasion by celebrating teachers through the eyes of those who know them best – their students – they invited all Cognita schools to take part in a #cognitaWTD Facebook campaign.
Cognita received video clips from schools in every country and produced two compilation videos (they had too many clips for just one!) featuring the widest range of their schools possible.
We have shared these on our Facebook page as well as our own students' videos. Please click here to see them all https://www.facebook.com/stclares.school/
Watch Agnes' video and find out why Mr E is her favourite teacher.
Published on: 5th October 2017