St Clare's first Nursery Graduation ceremony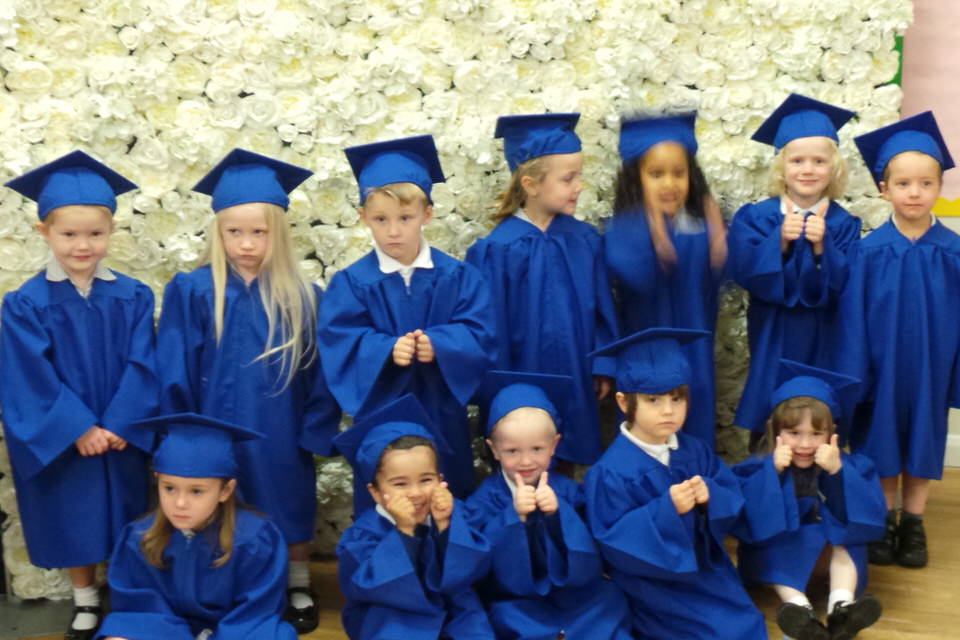 The end of Upper Nursery marks a significant achievement at St. Clare's as the boys and girls prepare to move up into Reception class in September.
The 'Busy Bees' (Rising 4s) celebrated their nursery graduation last Friday as proud parents, grandparents and siblings came to celebrate this important milestone in the children's lives. There wasn't a dry eye in the house when they watched the enchanting film of the Nursery made by Simon Huntley of Santori Films
The children looked so smart dressed in their royal blue caps and gowns and they received their graduation certificates on stage as part of the ceremony.  They then showcased their Spanish skills by singing 'Hola Amigos' with their Spanish teacher, Mrs Cheverton.  The Infants Choir also sang a beautiful song for the delighted audience.
"It was a very emotional day but we are all so proud of the children and wish them well as they set off on their next adventure in our Prep School," said Headteacher, Helen Hier.
St Clare's Nursery Video
We hope you will enjoy the film of our nursery made by Simon Huntley of Santori Films
St Clare's private day nursery
Published on: 31st July 2019