St. Clare's first ever Spelling Bee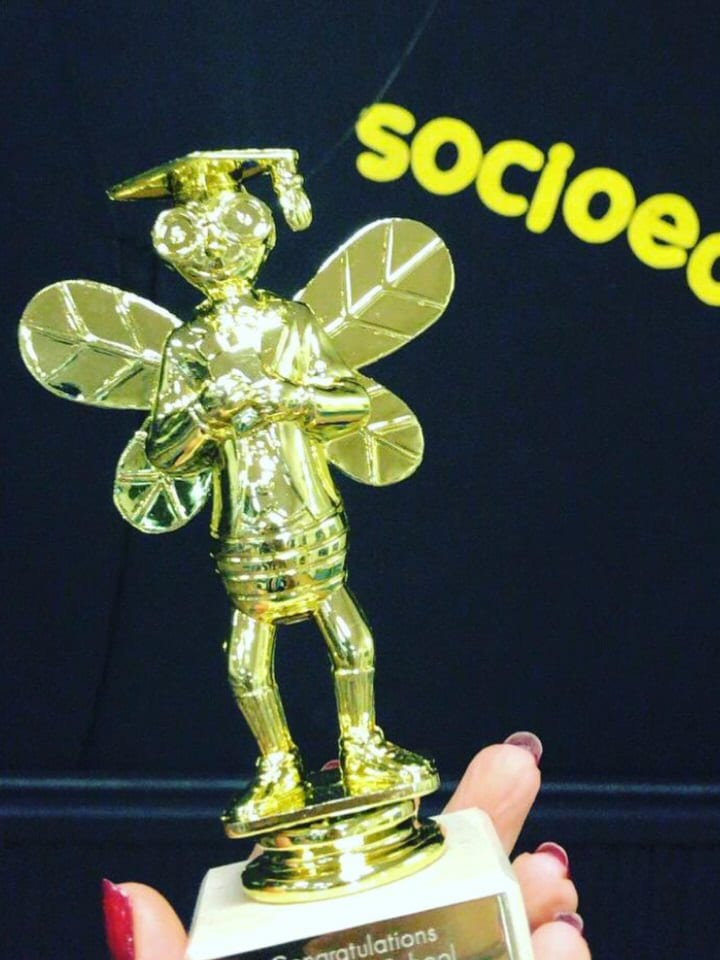 Last week our Senior Hall was buzzing with excitement for our first ever Spelling Bee which was organised by Head of English, Mrs Kelly Burns. Six primary schools accepted the challenge: Coychurch, Cwmfelin, Maes Yr Haul, Oakleigh House Prep, St Mary's RC, Trelales and of course St Clare's Prep.
Competition was fierce, with each schools' top Year 5 or Year 6 spellers all competing to be the Spelling Bee Champion. Pupils were required to spell a word in front of a panel of two judges, as well as a large audience of teachers, pupils and parents. The atmosphere in the hall was intense but thanks to Mrs Burns' smooth compering, the last 2 pupils managed to stay calm throughout the competition, and they were able to answer every question thrown at them within the time limit.
Spelling Bee Champion
Despite the tremendous pressure of the final round, Maddison P. a Year 5 pupil from Trelales managed to overcome all the obstacles of the competition to succeed as the Spelling Bee Champion.  In second place was Keyaan I. from St Clare's Prep.
Proud mum, Claire said, "Maddi's always loved reading since a young age. She spends most of her time going to dance classes but in her spare time loves to read.  It's her tenth birthday so it's been a very special week for her as she's also taking part in the Eisteddford in school tomorrow too"
Our bee-utiful Spelling Bee judges were actress and writer, Karen Paullada, and Prof Roy Thomas from Swansea University.
We can't wait for next year's Spelling Bee and hope that even more primary schools will bee able to compete.
Published on: 25th February 2019