St Clare's celebrate best GCSE results in the area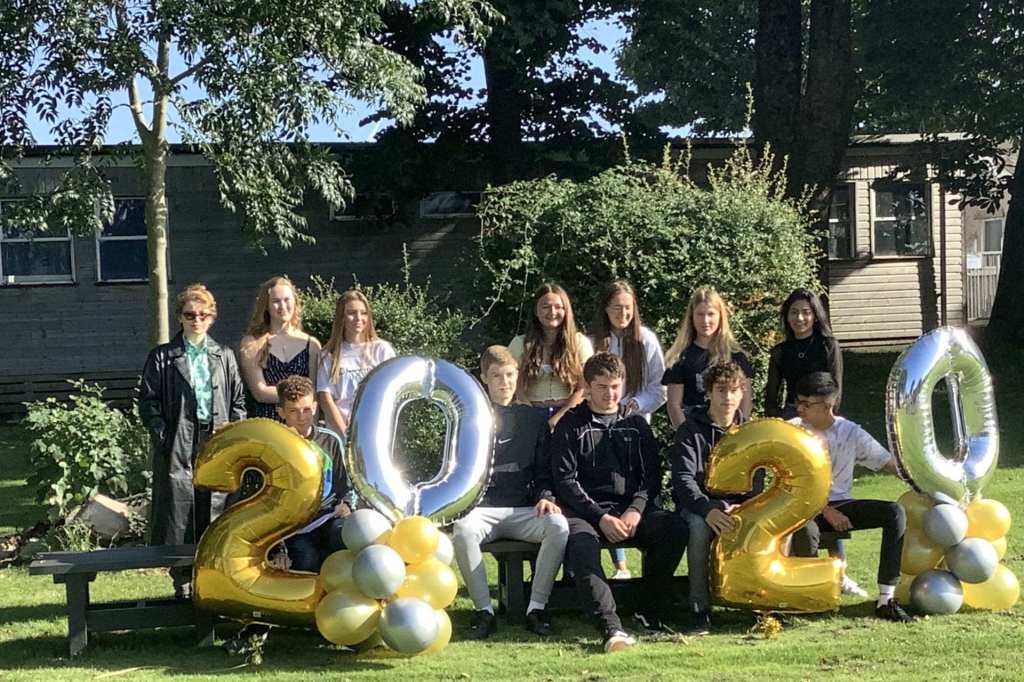 31.4% Grade 8+
 51.8% Grade 7+
(over 51% of grades awarded at A*/A)
 89.1% Grade 5+
 97.1% Grade 4+
(over 97% of our grades were awarded at the equivalent of C or above
St Clare's students celebrate another brilliant set of GCSEs
Pupils at St. Clare's School, Porthcawl celebrated exceptional GCSE results again, having significantly outperformed their peers across the UK.
Our Class of 2020 made us so proud with the award of their GCSE grades, with 51.8% at Grade 7+ (A*/A) and over 97% of grades awarded at 4+ (C+).
Headteacher, Helen Hier, said, "We are so proud of these students who overcame immense challenges during a critical stage in their academic career.  Throughout these unprecedented times our students remained resilient and strong in both their work ethic and emotional maturity. To have achieved these results in such a unique year is testament to the hard work and dedication of our students and staff."
Over 97% of grades achieved were 4+ (A*/C) whilst 51.8% of grades awarded were 7+ (A*/A).  31.4% of all grades at St Clare's were 8 or 9, the latter being the equivalent of an A** denoting exceptional performance. An exceptional set of results for the small, non-selective independent school.
Star performers were Jaynee Winslade-Gregory (nine 9s and a 7); Iwan Cartwright (eight 9s and two 8s); Susmita Dutta (one 9, four 8s, four 7s and an A), Agnes Pottage (three 8s and six 7s) and Caitlin Das-Simpson (six 8s, three 7s and an A).
St Clare's delivers the English curriculum for GCSE examinations and not the Welsh, with the coveted Grade 9 the equivalent of A** denoting exceptional performance. Although University might seem a long way off when deciding on GCSEs, choices at this stage can directly impact on options when it comes to A-Levels and, in turn when applying to University.
Today's excellent GCSE results follow last week's exceptional A-Level results where students achieved 76.3% at A*/A and 100% at A*/B with 100% pass rate again.
Be more than you imagine at St Clare's Sixth Form. Enrolling now. Call our friendly admissions team on (01656) 789966 or visit our Sixth Form page to learn more.
Published on: 22nd August 2020