Excellent reviews for the Nursery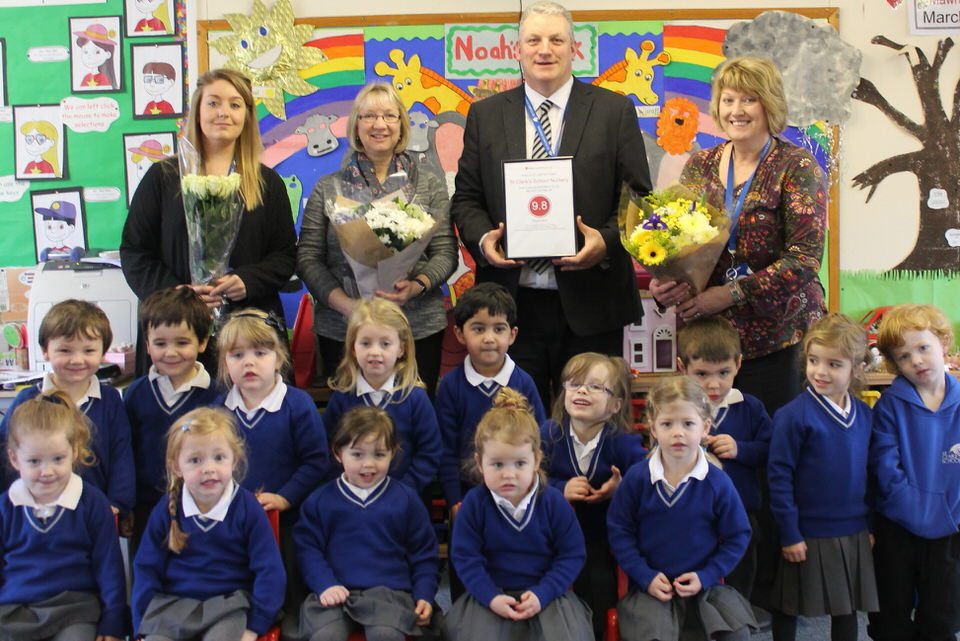 Nursery staff were delighted to receive a framed certificate confirming that St Clare's Nursery had scored a staggering 9.8 from parents' reviews on the www.daynurseries.co.uk website.
Headmaster, Simon Antwis, surprised the staff with bouquets to thank them for all their hard work, dedication and enthusiasm.
Places at St Clare's are much sought after, particularly in the Nursery where we have limited places available. We therefore recommend that you complete the Registration Form and return it along with the non-refundable registration fee of £50 as soon as possible. We are already enrolling as far ahead as Summer 2019!
Published on: 21st March 2017