A Level Excellence for St Clare's Students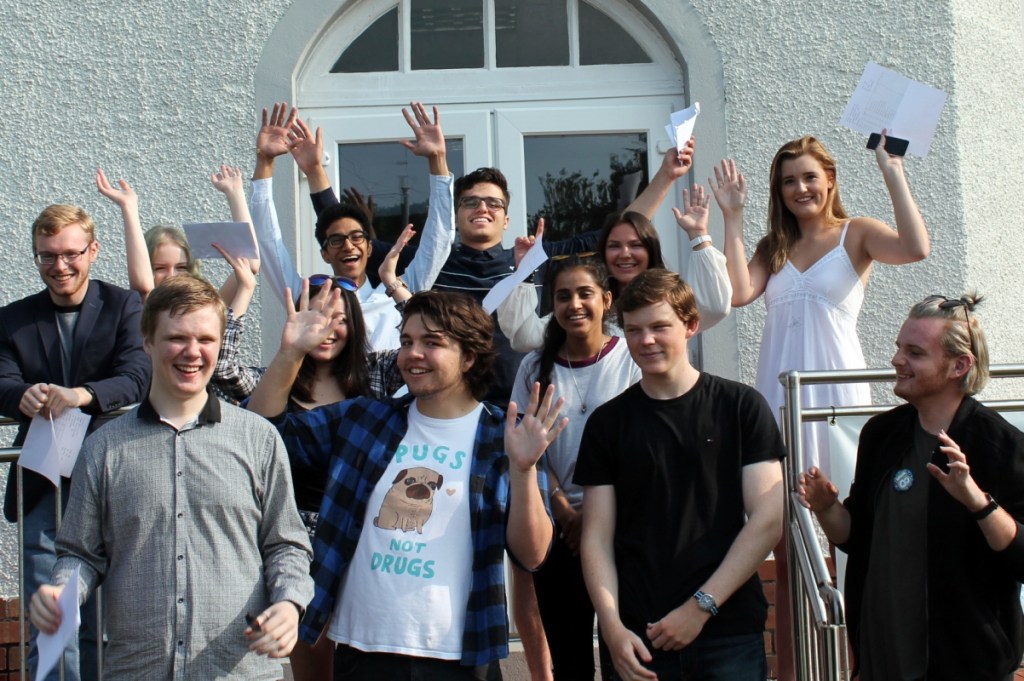 Students at St Clare's School, Porthcawl carry on the school's tradition of achieving strong results with a fantastic 100% overall pass rate with the most A* grades ever! St Clare's achieved 36% of grades at A*-A. This compares to 27.7% of students across the whole of Wales who achieved grades in the same bracket.
Particular congratulations go to the following "straight A" students.  Deputy Head Girl, Elen Lloyd, achieved an A* and three As. Elen has already accepted a place at Oxford to read Philosophy, Politics and Economics. Head Girl, Olivia Thomas, achieved an A* and two As and will be going to Bath to read International Management & Spanish whilst Deputy Head Boy, Alex Lees, also achieved an A* and two As and will be going to Cardiff to read Chemistry.
Top scoring subject overall was Maths followed by Spanish.
Headmaster, Simon Antwis, commented:
"We are all extremely proud of our A Level students. These results are directly attributable not only to the hard work, dedication and perseverance of the students themselves, but also to the quality of teaching delivered here at St Clare's School.
We are delighted with the students' achievements.  The students have deservedly proved themselves in these examinations and we are pleased to send them off to study at top universities across Britain.  We wish all the students every success in the challenges they face as they progress to the next phase of their studies."
Places are still available in our excellent Sixth Form and our Admissions Office is open between 9:00am and 3:00pm throughout the summer holidays to take enquiries.  Contact our Marketing & Admissions Officer on (01656) 789966 or email holly.fowlkes@stclares-school.co.uk  or visit stclares-school.cognita.network
Published on: 18th August 2016