Extremely high standard in Unit 3 English Language GCSE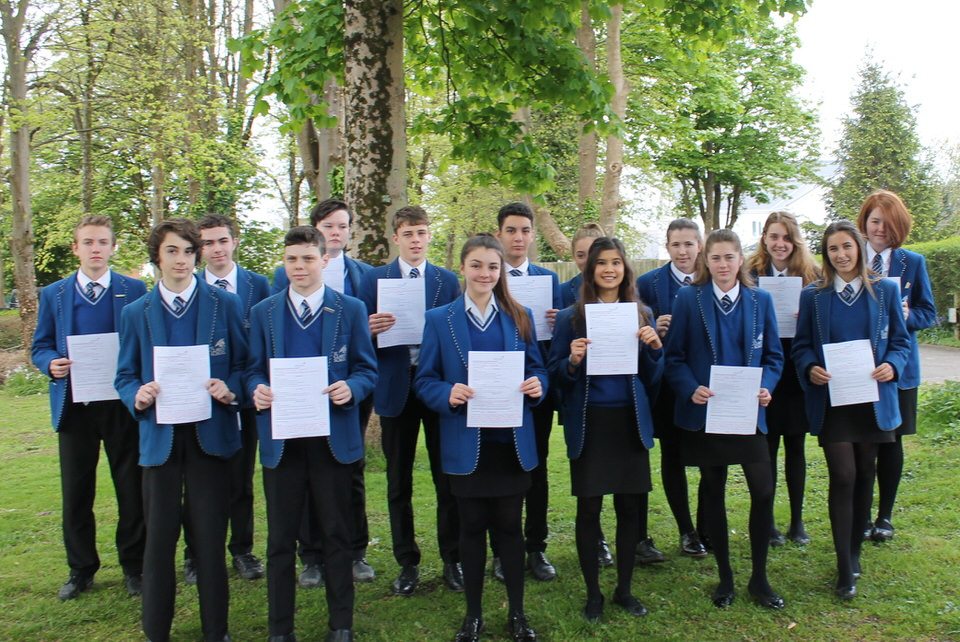 Year 10 students have completed their Unit 3 English Language GCSE.  The exam was completed over the last 2 days and filmed for the exam board Eduqas. Students had to present on a topic of their choice to an audience and respond to questions.
100% of students achieved a distinction or a merit including 11 'distinctions' which is over half the year group graded at the highest level.  10 'merits' at a good standard and no 'passes' which suggests that we have outperformed all national averages by a winning mile. (All marks are subject to moderation).
Head of English Faculty, Mrs Burns said, "The staff were very impressed with the high level of commitment and resilience the pupils showed in preparing their speeches and the delivery was extremely engaging for the audience. At the top end, students chose sophisticated and challenging topics to discuss and utilised a wide repertoire of persuasive strategies and ambitious vocabulary. Less able students spoke with confidence and in detail in a supportive setting and all students had prepared very well for this challenging task. Well done all!"
Spoken communication among pupils was regarded as a strength of the school in the 2015 inspection report (see below) and well prepares students for working life.
Estyn 2015 "Almost all pupils listen well to staff and each other in lessons. In the prep school, pupils speak well, and read and carry out instructions independently with confidence. Older more able pupils in the senior school present their ideas well and enjoy the challenge of discussion."
Published on: 27th April 2017