CSI Workshop Day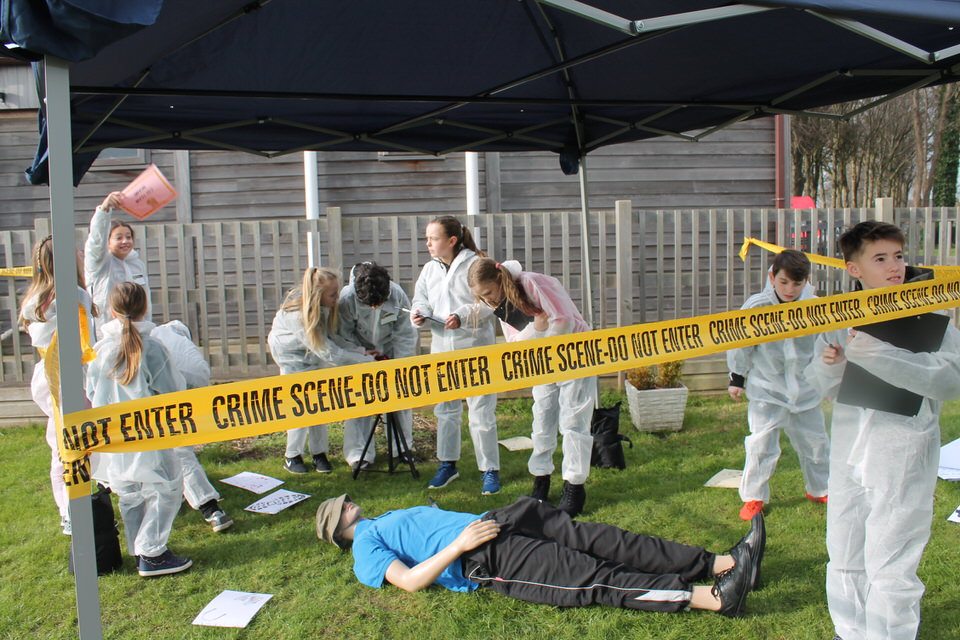 Pupils and staff were shocked to find crime scene tape everywhere as they arrived at school today.  There was a dead body near the dining hall, one on the rugby pitch and even a skeleton in Gardening Club's polytunnel!
But it all turned out to be the handiwork of Jon Williams from Crime Solvers who'd set up the crime scenes early that morning.  A real life Senior Investigator, Jon guided St Clare's team of Trainee Investigators through the maze of a criminal investigation.
Dressed in protective CSI suits and masks, Y6 and Y7 were split up into 3 teams of CSI Miami, CSI Vegas and CSI New York before Jon took them a crime investigation 'field trip' within the school's beautiful grounds which are close to Newton Beach.
The budding CSIs had a really great day following the evidence and solving the crime.
Congratulations to Rupert Davies in Y7 who actually solved the crime before lunchtime! What a super sleuth!
Published on: 10th February 2017