80th Anniversary Celebrations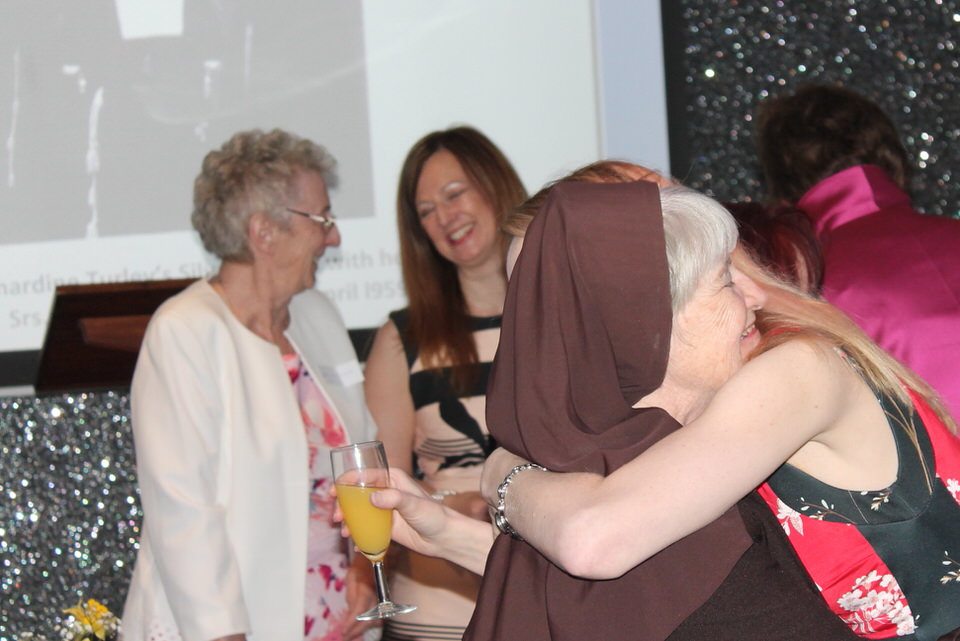 "Don't go to Wales, it's a hot-bed of non-conformity!"
When the Mother Superior of an Irish Catholic Order was asked to make the trip to South Wales to set up a convent she left with a grim warning ringing in her ears: "Don't go to Wales, it's a hot-bed of non-conformity."
Eighty years later, St Clare's School situated in the picturesque village of Newton on the outskirts of Porthcawl has good reason to thank the "non-conformists" of South Wales for their help in establishing one of the country's best-known educational establishments.
The sisters came back
Porthcawl's Hi-Tide Inn hosted the school's eightieth anniversary celebrations on Saturday evening and to everyone's delight, Sisters Mercedes, Mary, Angela, Joan and Ailbe all returned for the weekend. Sadly, Sister Christina wasn't well enough to make the journey from Ireland. More than 350 pupils and staff, past and present gathered to reminisce and catch up with old friends, some of whom had travelled as far as from China, USA and Canada. It was a very busy weekend, with hundreds of past pupils returning to look round the school on the Friday evening and Sunday morning. Luckily the weather was kind and everyone enjoyed their tour of the magnificent grounds and were very impressed with Cognita's significant investment in the school.
St. Clare's is now an independent day school
The sisters sold the school to Cognita in 2006 and St Clare's is now a non-selective, independent day school for boys and girls aged 3 to 18. With some 68 schools in Europe, Latin America and Asia, Cognita schools provide a uniquely global education that goes beyond grades to develop all-round academic excellence – equipping young people with the confidence and resourcefulness that prepares them to grow, thrive and find their success in a fast-changing world.
Why choose St. Clare's for your child?
At St. Clares, pupils on average make greater progress than they would in other settings, nurtured by our
personalised approach to learning, regular assessments and tracking of their academic development opportunities for growth and leadership and our rich curriculum
Help us grow our alumni network
We also took the opportunity to gather as many alumni details as possible so that we can stay in touch and grow our alumni network. If you didn't get the chance to fill in one of the alumni sheets, please email info@stclares-school.co.uk and put Alumni Network in the subject line. Thank you!
Published on: 25th April 2018